Hey Everyone!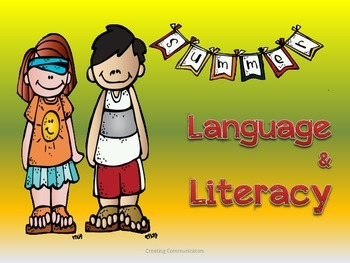 I made a product that is more for the classroom and not for speech therapy. with my love of clip art and a need for a creative outlet I thought what can I make. So I made a summer pack- it is for kids in kindergarten to get ready for grade 1. (Or for grade 1'ers to practice their skills during the summer!)
It is free now, but not for long. Please give me some feedback so I can fix anything that doesn't fit.
I hope you like it!
P.S.- I am not perfect, I am the first to admit it! I sometimes jump the gun when putting out items. If you ever find an error or have suggestions please send me a friendly email and I will see what I can do. I, too, feel frustrated when I purchase items and don't feel they were worth it or am disappointed in some way. So please leave me some kind, useful feedback! I thank you in advance for your time and effort!
With Gratitude,
Mindy