Hey
Have you ever had to work on noun derivatives- change a noun to a verb? Someone who shops is a shopper, someone who teaches is a teacher. I like this goal, it is fun and easy! However, changing nouns to verbs is something I have had a hard time finding, so I made a package myself!
Take a look!
Community Helpers Only $1.25!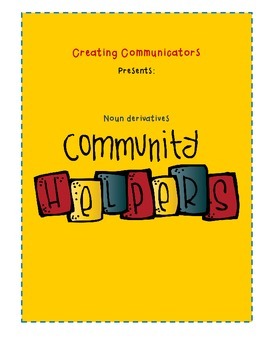 You can find it here on TPT.
Cheers,
Mindy